https://www.usv.com/writing/2023/04/noya/
USV's climate thesis is to "invest in companies and projects that provide mitigation for or adaptation to the climate crisis."
When it comes to mitigation, we believe that capturing carbon and sequestering it is a critical effort.
Someone once told me that "we have spent several centuries pulling carbon out of the ground and putting it up into the atmosphere and now we need to focus on pulling carbon out of the atmosphere and putting it back into the ground."
One of the most promising ways to do that is Direct Air Capture ("DAC") and I am excited to report that USV has made its first Direct Air Capture investment in Noya.
We have been impressed with Noya's ability to get to a commercial DAC facility quickly and capital efficiently. Their technology leverages readily available materials and a novel process for getting captured CO2 out of their material using only electricity. That process looks like this:
One of Noya's key differentiators is that they eliminate the need for big heating equipment to remove captured CO2 from their material — they apply electricity directly to their CO2 capture material to release captured CO2. This CO2 regeneration part of the process is visualized here: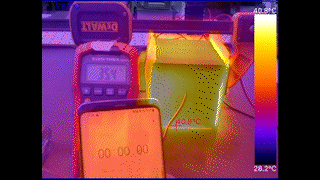 Noya's facilities will extract CO2 out of the air and inject it into the ground. Noya has plans to build and activate many DAC facilities, larger and larger in scale, throughout this decade and in the process significantly sequester carbon back into the ground.
We are excited to work with Noya's founders Josh and Daniel and to partner with Collaborative Fund on this investment.
The post Noya appeared first on Union Square Ventures.