https://beincrypto.com/malaysian-regulator-huobi-closure/
The Malaysian Securities Commission (SC) has ordered Huobi Global to shut down for operating without a license.
According to the Commission, Huobi has operated without a Recognized Market Operator license that enforces local regulations and investor protection rules.
Malaysia Shutters 40 Exchanges
Huobi Malaysia's CEO must stop advertising to Malaysians and remove access to the exchange's apps on digital platforms. 
The Malaysia SC advises Malaysian customers to stop trading, withdraw funds, and close their accounts. The agency placed the Asian exchange on its investor alert list in August 2022 for not registering under Section 7(1) of the Capital Markets and Services Act 2007.
Malaysian law treats cryptocurrencies as securities. Exchanges must prove fitness of senior management and demonstrate money laundering and terrorist financing risk compliance.
The Securities Commission has shut down 40 exchanges since March 2019.
It lists Luno Malaysia, SINEGY DAX, MX Global, and Tokenize Technology as registered digital asset exchanges.
The Huobi ban may see crypto traders migrate to other notable platforms amid growing interest in the sector. Crypto adoption in Malaysia increased from 20% in Q4 2021 to 26% a year later.
Huobi Was Malaysia' Third Biggest Exchange
Statista data reveals that Huobi accounted for 20% of Malaysia's crypto trading revenues in Q4 last year. Licensed exchange Luno claimed the largest slice with 37%, with now defunct P2P exchange LocalBitcoins raking in 23%.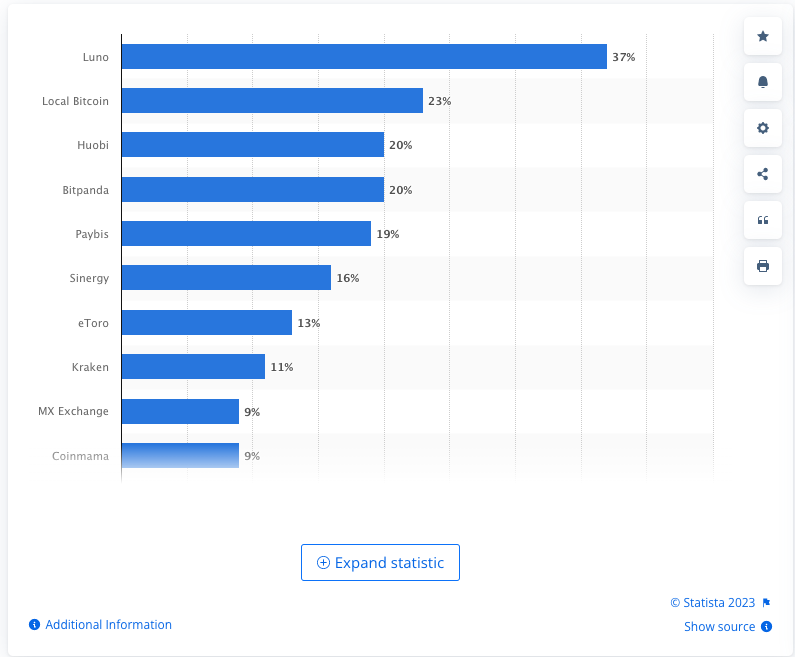 The shutdowns of Huobi and LocalBitcoins will likely see take business to one of several other exchanges. Malaysians favor Bitpanda, Paybis, Kraken, eToro and SINEGY, which also recorded double-digit revenue shares in Q4 2022.
MX Global, Coinmama, and Tokenize accounted for 16%. 
Huobi lost 25% of the burned dollar value of its HT tokens from Q4 2022 to Q1 2023.
However, a recent Kaiko report revealed that Binance's rescission of zero-fee spot trading boosted Huobi's trading volumes by 8% as of early May. Binance ended a seven-month zero fee spot-trading promotion in March for all pairs except BTC-TUSD.
The post Malaysian Regulator Forces Huobi Exchange Closure appeared first on BeInCrypto.