https://dailycoin.com/polygon-layoffs-raise-questions-what-happened-to-200m-in-funding/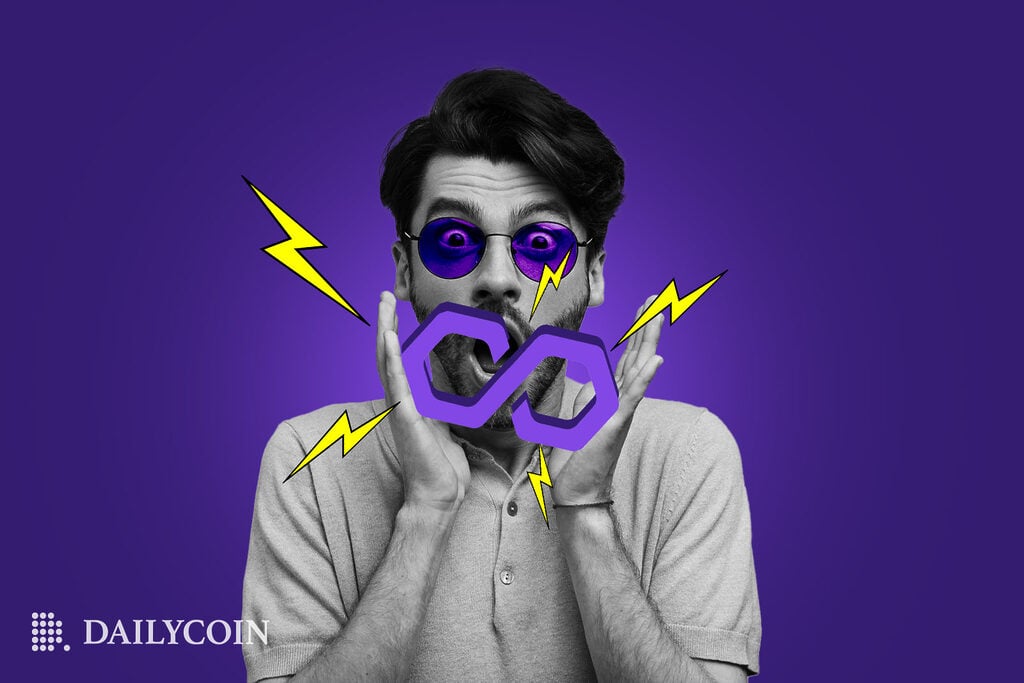 Polygon announced cutting 100 positions or 20% of its employees. 
In Feb. 2022, Polygon Labs raised $450 million in funding. Currently, they have $250 million in cash and 1.9 billion in MATIC. 
MATIC fell 6% after Polygon Labs announced layoffs. 
Polygon, a level-2 scaling solution for Ethereum, is showing worrying signs. After spending $200 million in under a year, the company is taking measures to cut its burn rate. 
Sandeep Nailwal, the Co-Founder of Polygon Labs, announced that the company would lay off 20% of its workforce, or about 100 people. 
"Earlier this year, we consolidated multiple business units under Polygon Labs. As part of this process, we're sharing the difficult news that we've reduced our team by 20%, impacting multiple teams and about 100 positions, he said.
"This was a painfully hard decision, but a necessary step in our journey," Nailwal said, adding that the employees would get three months of severance pay. 
Nailwal also said that he would be joining a community call on Discord at 9 am Eastern Time to "address any doubts any community members might have." 
Polygon Burns Through $200 Million In a Year
Despite the layoffs, Nailwal claimed that Polygon remains in a healthy position to continue developing its network. "Our treasury remains healthy with a balance of over $250 million and over 1.9 billion MATIC," he said. MATIC is currently trading at $1.40. 
However, a look at Polygon's funding history puts these figures in a different context. Namely, Polygon Labs are burning through money fast. 
In February 2022, the startup raised $450 million, at a valuation of $13 billion. Sequoia Capital India, SoftBank, and Tiger Global participated in the funding round. 
In just a year, Polygon Labs burned through $200 million in a year. At that rate, Polygon is left with little more than a year's worth of runway. 
Polygon could sell its tokens, but that could significantly impact its price. In fact, some traders might have already anticipated as much, as MATIC fell 6.4% after the announcement. 
Where Did $200 Million Go? Jobs, Ecosystem, Partnerships… 
It is not exactly clear where the money went. However, there are several possible options. Back in February 2022, Co-Founder Jaynti Kanani anticipated that Polygon would spend the money on supporting the Polygon ecosystem and acquiring talent. 
"Secondly, acquiring talent is also very important in the Web3 space," Kanani said. "However, the whole Web3 space is very competitive. Everyone is competing for a very small pool of talent here," he added. 
Another potential drain on Polygon's budget could be its massive efforts in brand outreach. In 2022, Polygon secured numerous partnerships with major brands, including giants like Meta, Starbucks, Adidas, Disney, etc. 
In an interview with Hashing It Out, former VP of Growth Arjun Kalsy explained the importance of these partnerships for Polygon. As major brands partnered with Polygon, others gained more confidence in the network, he said. 
"All of these partnerships take a lot of time to mature, Kalsy said. "For them, it's a very big deal to choose any particular stack simply because of the scale at which they operate. 
Bear Market Catching Up To Polygon? 
Polygon is just the latest crypto firm to announce layoffs since Federal Reserve started raising interest rates. What resulted was a bear market in both crypto and tech stocks. 
The crash hurt crypto firms hard. In January 2022, crypto exchanges Coinbase, Huobi, and Crypto.com all cut 20% of their workforce. 
Back in August 2022, Polygon Labs Co-Founder Sandeep Nailwal had a different outlook on the bear market. He even called it a great opportunity for crypto firms.
"In the bear market, the best part is that there [are] no buyers. The bear market is the cheapest to hire, it is also in the bear market that it's very good to do marketing because nobody else is spending that much money," said Nailwal at Korea Blockchain Week.
Despite its recent setbacks, Polygon has seen some positive developments in the last few months. Earlier this month, Polygon announced the launch date of its zero-knowledge (ZK) rollup Polygon zkEVM. 
The upgrade promises to be fully compatible with the Ethereum Virtual Machine (EMV). Moreover, it promises to reduce gas fees by more than 90%. 
On the Flipside
In 2021, Polygon acquired Ethereum scaling startup Mir Protocol for $500 million, to gain access to the "world's fastest and most efficient ZK scaling technology." 
Most economists believe that cooling inflation might lead to a slowdown in rate hikes in 2023. This could boost crypto, including Polygon. 
Why You Should Care 
As the biggest layer-2 scaling solution for Ethereum, the largest smart contract network, Polygon plays a critical role in the Web3 space. 
Learn about Polygon's latest scaling solution. 
Polygon (MATIC) Announces Launch Date of Its Highly Anticipated zkEVM
Read more about what Polygon is and its significance for the future of Web3.